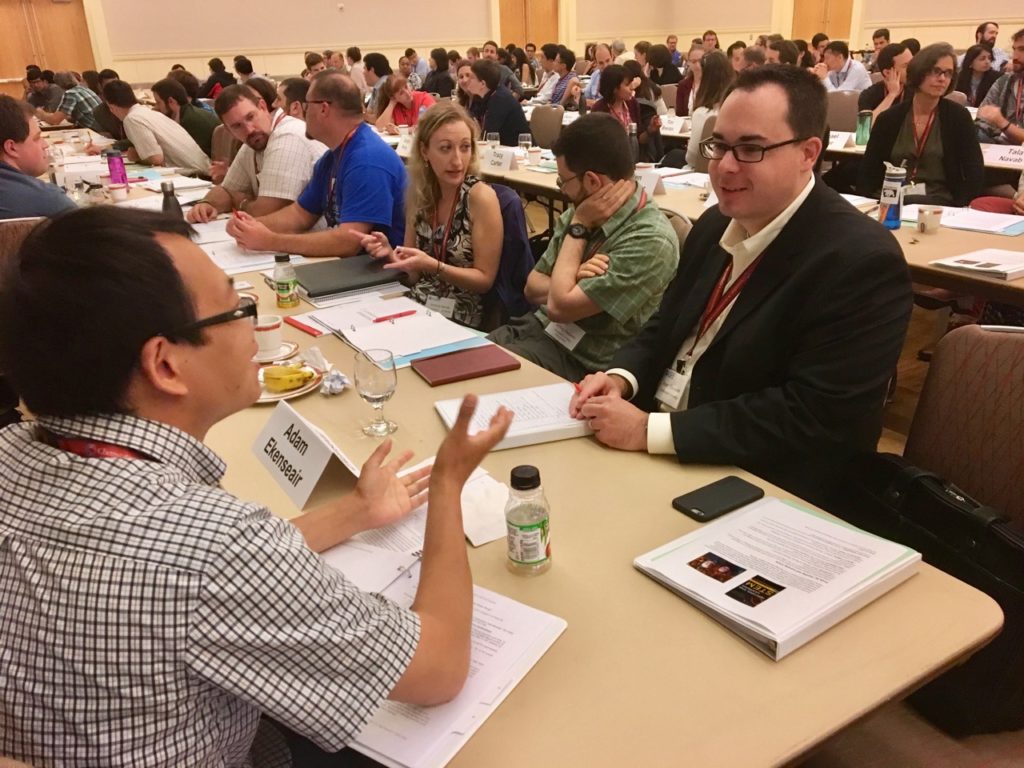 Active learning is classroom instruction that involves students in activities other than watching and listening to a lecturer. Working individually or in groups, the students may be called upon to answer questions, solve problems, discuss, debate, reflect, brainstorm, or formulate questions. Both cognitive science and empirical classroom research have repeatedly demonstrated that when properly implemented, active learning increases the extent and quality of students' achievement of most common learning outcomes other than simple rote memorization. This workshop is designed to provide participants with guidance and practice in active learning techniques.
The workshop may be tailored specifically for current and/or future faculty members (graduate students and postdocs) in STEM disciplines, or it may be designed to address campus-wide audiences from all disciplines.
How can students be actively engaged in class, even if there are 200 of them in the room?
What different active learning structures can be used to promote common technical and professional learning outcomes?
What are the three mistakes instructors commonly make when they implement active learning that can destroy the effectiveness of the method, and how can they be avoided?
Contact Richard Felder for information about scheduling and fees.