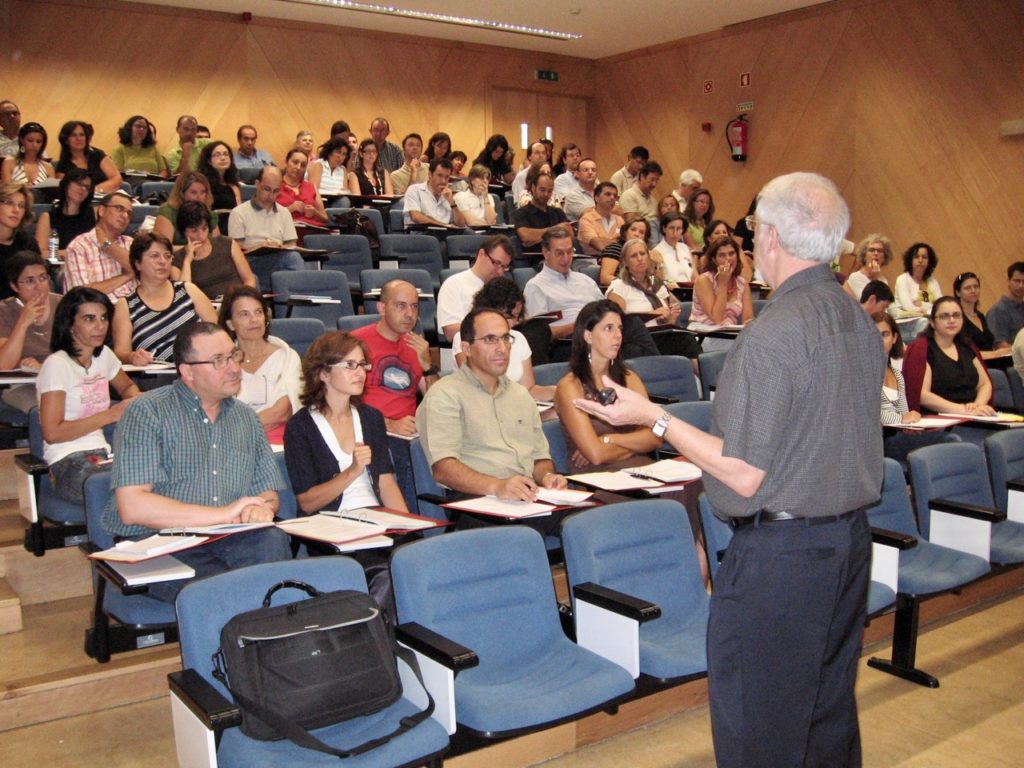 When Instructors start using active learning in a class of students who aren't used to it, the students generally don't all welcome it, and some may be resistant or downright hostile to it. A key to defusing the resistance is to give them some advance preparation.
At the beginning of a class in which you'll be using active learning, explain to the students what you'll be doing, why you're doing it, and what's in it for them.
Before I retired from full-time teaching, my first-day sermonette about active learning went something like this:
Here's how this class is going to work. Every so often I'll stop my lecture and give you something to do—sometimes individually, more often in small groups—related to what I've been talking about. You'll have a short time—as little as 10 seconds, as much as three minutes—to answer a question, begin a problem solution, carry out the next step in a derivation, or whatever it may be. I'll stop you and call on one or more of you to share what you came up with, and then resume my lecture when I've gotten what I'm looking for or something even better.
So why am I doing this? I'm doing it for your benefit. The things I'll ask you to do in these short activities will be the same things I'll ask you to do on your assignments and exams…the hard parts. I have a stack of research proving that students taught this way have an easier time on homework and get better grades on exams than students taught with traditional nonstop lecturing. If any of you would like to see that research, let me know—I'd be happy to share it with you. Any questions?
You'll probably never have a student who asks to examine the research, but offering to show it generally convinces all of them that you're serious, and they'll sit still for active learning long enough to see that you're telling the truth about its benefits. If anyone ever does ask to examine it, refer them to:
Freeman, S., Eddy, S.L., McDonough, M., Smith, M.K., Okoroafor, N., Jordt, H., and Wenderoth, M.P. (2014). Active learning increases student performance in science, engineering, and mathematics. Proceedings of the National Academy of Sciences, 111(23), 8410–8415.